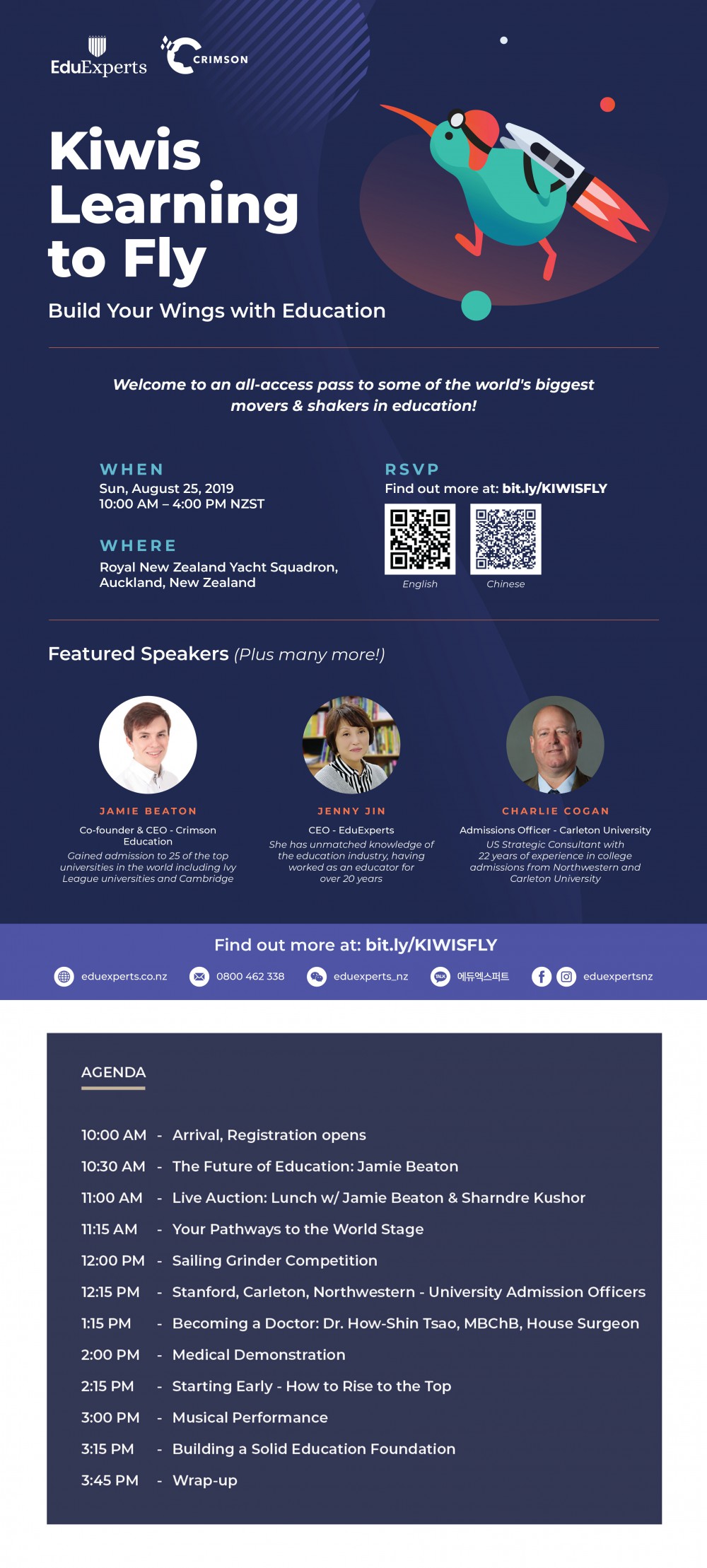 Welcome to an all-access pass to some of the world's biggest movers & shakers in education!
Learn about the global changes in education from Crimson CEO, Jamie Beaton! 
Discover what it takes to gain admission into the world's most revered universities, from former Admission Officers of Stanford, MIT & North western! 
Find out what it takes to become a doctor in NZ & AUS from a House Surgeon at North Shore Hospital, WDHB. 
Come along on August 25th for all of this AND MORE! This event is a must for any students, parents, teachers and career's counsellors. 
We have speaker sessions from 10.30am - 4.00pm, but you don't have to stay the whole day! You are welcome to attend the sessions that interest you!