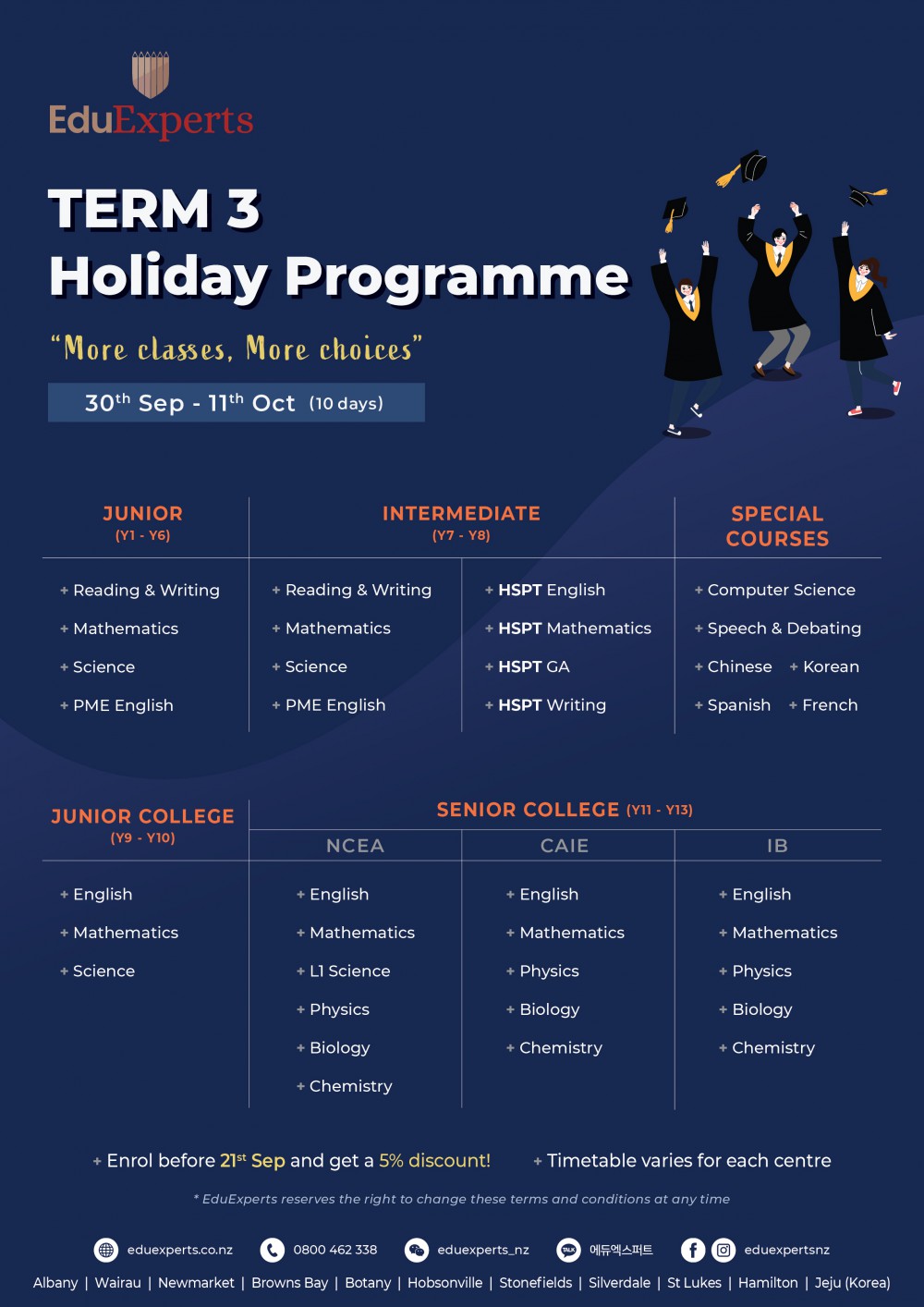 We have prepared the School Holiday Programme for the upcoming Oct holiday with details as attached for your reference.   
It is with great pleasure and a sense of eager anticipation that we would like to bring your attention to the following courses. These have been designed to a high standard with specific lesson plans and will be taught by excellent teachers. 
HSPT courses:
+ HSPT courses for the students who will take the entrance test to Rangitoto and Westlake.
+ Writing for different topics with Well Organized, Critical & Deep Thinking 
+ Accuracy, Speed and Process when you solve the maths problem 
Senior courses:
+ Practice and mock exam materials for the senior students from Y9 to Y13  to prepare for the term 4 exams    
We have received positive feedback from our students regarding these courses "The program is awesome! I like it!"  
An early bird discount of 5% off will be available if payment is received before 21st of Sep.   
Please call us for more details!