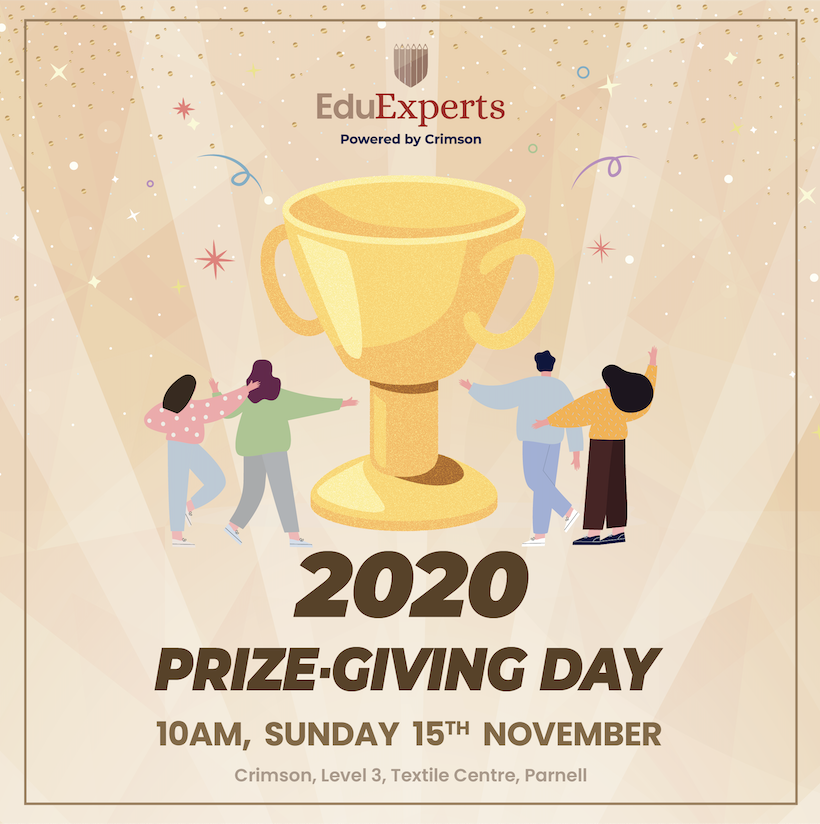 As a result of the COVID-19 case announced yesterday, EduExperts have taken the precautionary measure of deciding to host our 2020 Prizegiving online only.
This will take place at 10:00 am on Sunday 15 November, as planned.
Please check your emails for a Zoom link to the Prizegiving, and get in touch with your local centre if you have not received this.
As always, stay safe and hygienic, and we wish you the best of health!